Give Aloha at Foodland or Sack N Save Stores from September 1-30, 2022 – Puna Hongwanji Mission Code: 79088
This year, Puna Hongwanji Mission is excited to participate in Give Aloha, Foodland's Annual Community Matching Gifts program!  This program runs during the month of September and it's easy to participate!  Simply make a donation to our organization at Foodland this month, and Foodland will match a portion of your gift!
Here's how it works:
Go to any Foodland or Sack N Save store
Make a donation of any amount up to $249 at checkout
Give the cashier our organization code #79088
Present your Maika'i card to the cashier when making your transaction.
Review your receipt to confirm the donation amount and the name of our organization is correct.
We'll receive all donations to Puna Hongwanji Mission plus our matching gift in October.  How great is that?
You can also donate 250 Maika'i points, equivalent to a $5 donation, to help increase the matching gift for all participating organizations or purchase Give Aloha merchandise designed by Punky Aloha to help too!  Mahalo for your support to help Give Aloha to Puna Hongwanji in September.
Thank you for your support!
Submit a copy of your receipt to our Puna Hongwanji Temple and we will give you credit for your donation.  In September is our Fall Ohigan Service so you could make a donation to "Give Aloha" and let our Treasurers know you want the donation to be credited to your Fall Ohigan donation or any other areas.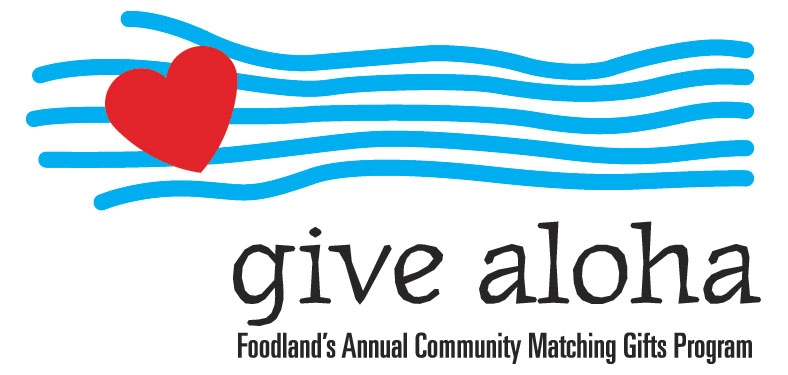 #FoodlandGiveAloha